Ukraine Proposes Jail For Positive Gay Depictions
July 30, 2012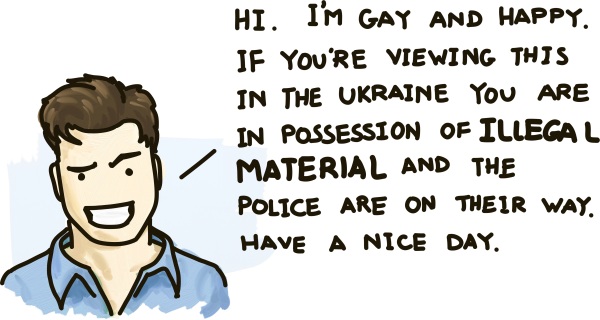 Lawmakers in the Ukraine have introduced an anti-gay bill that would punish "propaganda of homosexuality" with fines and up to five years in prison.
Russia recently enacted a similar law this year, with expected disastrous results. Gay activists in the country have been arrested simply for marching for equal rights, and any positive portrayal of gay characters in TV and movies are now forbidden under penalty of severe fines and jail time.
According to one of the authors of the Ukrainian bill, the country's definition of "propaganda" is just as broad: "The positive description and the publicity […] of this abnormal lifestyle." While a voting date hasn't yet been set, it could happen as early as September—about a month away.
Ukrainian president Viktor Yanukovych hasn't indicated whether or not he supports this initiative. Hopefully Mr. Yanukovych will have some sense here, otherwise I'll be forced to boycott… uh… borscht?