Principal Cancels Course To Prevent Gay Student From Taking It
September 17, 2012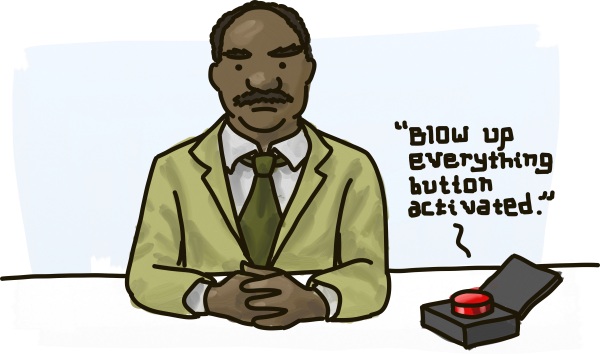 The lengths people go to in order to stop gay people from enjoying their life…
Thomas Amons, a principal for the Beaumont Independent School District's Taylor Career and Technology Center in Texas, has canceled an entire cosmetology course rather than let a student whom he thought was gay take it.
Cequada Clark, the course instructor, said that Amons had asked her to kick out the student because he seemed "flamboyantly gay," but she refused for moral reasons. Undeterred, the principal then consulted BISD's legal team to see if it would be possible to prevent the student from enrolling due to his sexual orientation. When the "no" response came back the next day, Amons shut down the entire course and Ms. Clark was fired.
Well, that's a little drastic, wouldn't you think? After all, from the school's perspective, gay money works the same as straight money. If anything, money from a gay cosmetology enthusiast might even smell nicer and have fewer creases.