Vatican Reacts To Equal Marriage Advances
November 12, 2012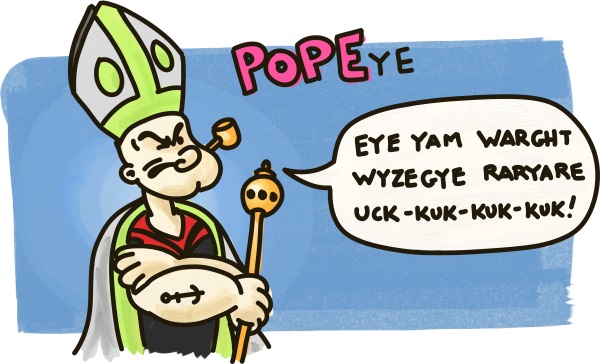 Last Tuesday saw some pretty big wins for equal marriage rights in the United States. Voters in Maryland, Washington, and Maine solidly supported same-sex marriage, marking the first time that a popular vote granted marriage rights to same-sex couples in the country.
As usual, whenever big steps toward equality is made, I just have to check in on the Pope to make sure he hasn't ruptured too many eye vessels. And from the noticeably stronger language coming out of the Vatican lately, he might need some prescription eye drops.
"It is clear that in Western countries there is a widespread tendency to modify the classic vision of marriage between a man and woman, or rather to try to give it up, erasing its specific and privileged legal recognition compared to other forms of union," Federico Lombardi, the Vatican's chief spokesman, announced after Tuesday's elections.
Funny, I wasn't under the impression that Maryland, Washington, and Maine "gave up" heterosexual marriage on Tuesday, but hey, in a country where the rights of minorities are voted on by the majority, I suppose anything can happen.
"Why not contemplate also freely chosen polygamy and, of course, not to discriminate, polyandry?" Lombardi asked rhetorically.
Well, that's a little funny, because if you look at what the bible has to say about polygamous marriages (or "traditional marriages," as historians would be correct to call them), I wouldn't expect the Vatican to have any strong objections about it. Right?