Out-Of-Town Update
June 5, 2006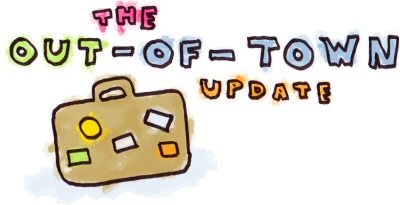 Well, I'm out of town for today, folks! But, never fear! I've prepared a special out-of-town update to let you know how some of those crazy anti-gay characters I've been telling you about are getting along!

Super crazy prime minister extrodinare, Stephen Harper, sent out a notice to his caucus last week, informing MPs that they are not to comment on the two gay mounties that are marrying this month. While Conservative MPs had no comment (duh), Liberal MP Scott Brison put it best: "If [Stephen Harper] doesn't trust his caucus to be socially progressive, then why should Canadians trust his party to be socially progressive?" Sing it, bro!

The former principal found to have violated human rights codes for assuming a gay teacher was molesting students has been reassigned by the Halifax Regional School Board. And what, you may ask, is the job he's being forced to give up? Why, director of human rights policies, of course! A job that he held for over a year even though the human rights violation occurred 6 years ago! Compounded with the bizarre survey asking gay teachers to identify themselves, the board doesn't seem to be particularly big on diversity…
And that, my scrumptious little readers, is the out-of-town update!