Anti-Gay Activist Loses Case To Sue Union
April 2, 2007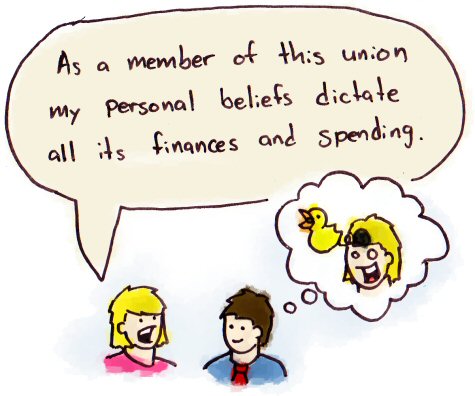 The excruciatingly slow rickshaw of justice has, at last, stated the obvious. Susan Comstock, who decided to sue her union over its support of same-sex marriage, has lost her case.
The poor dear brought her union to court last year, claiming that her religious beliefs were violated by the Public Service Alliance of Canada's support of the federal same-sex marriage bill. Of course, that claim assumed one's religious rights include single-handedly deciding the financial spending of all organizations you belong to, which is just nutty. Unless you happen to be Phil Horgan, president of the Catholic Civil Rights League, and the man who represented Comstock:
I think [the ruling] is indicative of a problem Canadians will have in addressing what is becoming a somewhat oppressive environment. The reach of these decisions is only starting to be felt.
Ooh! A chilling warning of future cases.
Hey, does this mean I can sue Blockbuster Video for using part of my membership fee to stock copies of Runaway Bride? I can't begin to describe how much that offends me.