Sea of Pink Sweeps The Nation
December 14, 2007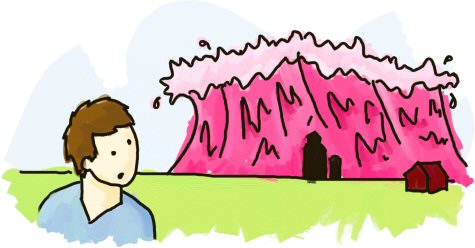 There was a story back in September about a grade 9 kid who was bullied and called homophobic names for wearing a pink shirt on the first day of school.
The next day, two of his classmates campaigned online and arrived with dozens of pink shirts, turning the school into a "sea of pink."
Heartwarmingly enough, the campaign seems to have spread! Hundreds of students at Balfour Collegiate in Regina Saskatchewan donned their pinkest garments this week in protest of homophobia and bullying. Micheil Rothwell, a grade 10 student, said the event was sorely needed:
This is really important today because everywhere people think it is OK to make homophobic remarks. They think it is OK to say, "That's gay." But we are here today saying that it is not OK. We are not going to tolerate it anymore.
It's only been 10 years since I graduated from high school, and I'm impressed by how much attitudes have changed. Mind you, I went through the Catholic system, which is a tad behind the times; there, books are still considered dangerous.