Happy Birthday, Slap!
April 4, 2008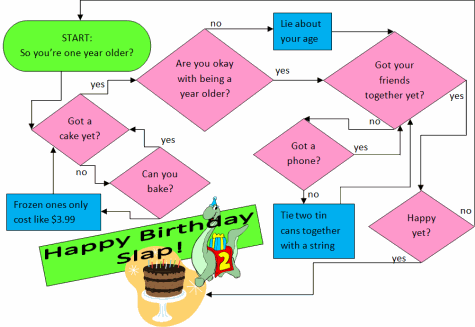 Can you believe it? Tomorrow is Slap Upside The Head's second anniversary!
Yes, it's been a full two years since I doled out my first virtual slap in a somewhat irrelevant story on Brigitte Bardot.
To commemorate Slap's blogiversary, my boyfriend (fiancé now, actually) gave me a night away from the computer by creating this birthday flowchart in Microsoft Word. I think it's every bit as adorable, funny, and clever as its artist.
Here's to many more years!