US Joins Modern World, Anti-Gay Lobby Freaks Out
March 25, 2009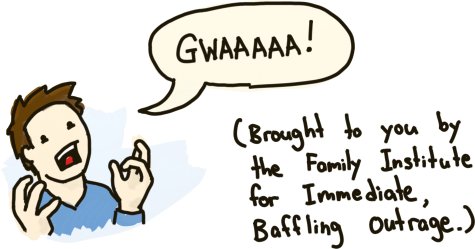 The United States government has indicated that it will finally sign a U.N. document denouncing the criminalization of homosexuality worldwide.
This new move will reverse a bizarre decision made by the Bush administration in December, where the United States broke ranks with the majority of U.N. members (including every European country, as well as all North, South, and Central American nations—excluding the island of Saint Lucia) in refusing to sign the symbolic document.
The anti-gay lobby group, Family Research Council, is, of course, enraged:
Adding to the long list of Bush positions that are now history, the Associated Press reports that the Obama administration will reverse Bush's policy and endorse a nonbinding U.N. declaration to "protect" homosexuals. […] Press reports emphasize that the declaration calls for the "decriminalization" of homosexuality, a policy already forced on the U.S. by a 2003 Supreme Court decision.
Ah, yes, don't we all wax nostalgic now and then for the good ol' days when U.S. laws were more like those of Iran, Afghanistan, Iraq, and North Korea? Those halcyon days when gays like me were simply locked away where no one had to concern themselves over our existence. Surely those were simpler times—before that mean old Obama marched on in, tore that cooling pie right off the window sill, and sucker punched grandma in the ribs.
A super hat tip to JJ at Unrepentant Old Hippie for digging up the story.