Anti-Gay Columnist Hired To Write Harper's Speeches
October 23, 2009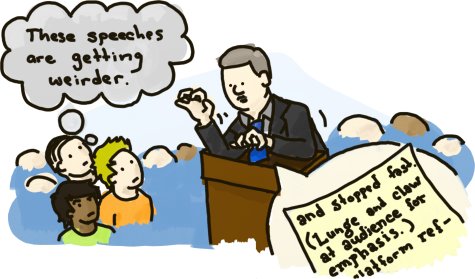 One of the hardest things about the whole same-sex marriage debate back in 2005/2006 was simply picking up the newspaper or turning on the television and feeling attacked and maligned every day. It was relentless: The gays are destroying this, the gays will undermine that, they're worse than X, they have no right to Y… Unless you're LGBT, I think it's hard to understand exactly how that affects human spirit.
At the time, I was living in Calgary—home of Stephen Harper's own riding and the heartland of Canada's social conservatism. If you asked me to make a list of all the crazies in the media that irked me the most, there's a columnist that would be near the top. Now, I didn't exactly frame Nigel Hannaford's delightfully panicked columns for posterity, but Xtra found some typical examples of his, uh, scribery:
Leave gays alone? Fair enough. But, let 'em be Boy Scout leaders? Have each other's benefits? Adopt kids? Marry each other? Ridiculous. Anybody seeking political office who suggested it would have been laughed off the hustings. Yet, the Liberals are ready to legalize gay marriage. How did we get to this point?
Well, guess who's been hired as Stephen Harper's new speech writer?
You know my email address, right? I'll wait here for your guesses.
(So… Chilly weather we've been having, eh? That reminds me, I ought to buy a pumpkin for Halloween before it's too late and all the good ones are taken. There'll only be ones with squished sides totally caked in dried soil, I just know it.)
OK, I'll just say it: It's Nigel Hannaford!
He's not the first anti-gay extremist to be given a top PMO gig, and won't be the last. Still, this is an unusually visible position to give a writer whose opinion is held only by a small and shrinking minority of Canadians—and particularly from within a party that desperately needs to paint itself as moderate in order to win majority support.
If Hannaford's speeches are any bit as unmeasured as his columns, well, we'll see what Canadians think. He won't just be speaking to the Conservative heartland anymore, after all; it's the whole country.
(A big hat tip goes to Montreal Simon for alerting me to the story!)