Ontario Catholic School Bans Rainbows
June 8, 2011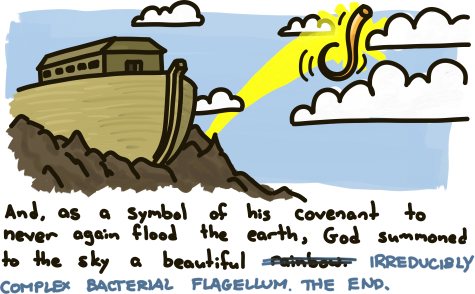 An unofficial Gay-Straight Alliance at St Joseph Catholic Secondary School in Mississauga, Ontario has been forbidden from displaying any rainbows at their information booth.
The school board had already banned official Gay-Straight Alliances—important peer support groups to help reduce incidences of bullying—in their schools (thus the "unofficial" nature of this group), but apparently that didn't go far enough. "They said rainbows were associated with Pride," Leanne Iskander, who founded the GSA, told Xtra this week. "There's so many other things a rainbow could be. It's ridiculous."
Nevertheless, the group managed to sneak in some hidden rainbows by baking cupcakes with batter in all of the rainbow's colours. They weren't allowed to donate the proceeds to GLBT charities like LGBT Youth Line, mind you. Instead they were forced to choose a Catholic charity. (Thankfully not Exodus, an "ex-gay" organisation which is still a registered charity in Canada, cough sign-the-petition cough, cough.)
At any rate, congratulations to Leanne and the amazing GSA! Despite the artificial and ridiculous hurdles being tossed in your way by a terrified school board, you guys rock. Keep it up!