Gay Conservatives Promote Fabulous Blue Tent
June 10, 2011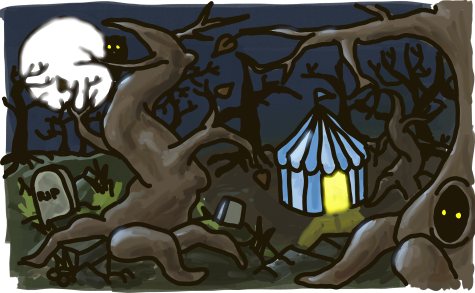 Yesterday marked the start of the Canadian Conservative Party's national convention. Canada's only right-wing party has been celebrating their recent 39% majority government victory, so it promises to be a fun-filled weekend of military strategies, handshakes, brutalizing criminals, and tight public relations control. Enjoyment all 'round!
I don't particularly wish I could be there because I intensely dislike this political party, but if I did want to go—and I don't—I might almost be tempted to stop by the Fabulous Blue Tent, an unofficial side-event for gay Conservatives to mingle.
There's no reason, of course, that gay people can't hold traditionally conservative principles, particularly when it comes to economics and such, but considering this particular party's near constant hostility toward gay people and their equal rights, it strikes me as an odd one to affiliate oneself with if you're gay.
On the event's Facebook page, one invitee lamented "Would like to [attend], but it's my anniversary."
Yes, please by all means enjoy your anniversary. Particularly if you happen to be gay, because you wouldn't have one to celebrate if the Conservatives had a majority in 2006.
Anyway, I'm not sure what sort of events are planned in the Fabulous Blue Tent, but I like to think I can help advertise all GLBT organisation activities. So, if you're a masochist GLBT community member with backwards , well, backwards political leanings who's in the mood for free Harper-style haircuts, a complimentary snack platter of dried apricots and Neo-Citron, and a ragtime rendition of The Sound of Music (probably)—then head on down to the Westin Hotel in Ottawa today at 10:00 PM!
Almost no details can be found on their official website.
Have a great weekend, kids!